Customers of FNBO - H.C. Peck & Associates
We're proud to feature Lee Hamre, President and Chief Executive Officer of H.C. Peck & Associates.
H.C. Peck is a national right-of-way acquisition and relocation company providing land services to private industry and government agencies. Lee's mother, Helen Peck, started the Denver business in 1988. Helen discovered early on that she had a passion for the industry, and with the help of an angel investor she set out to do it her way.
Lee joined the company in the early '90s. Also a singer-songwriter and backup musician in Nashville, she worked both jobs for a while, then relocated from Nashville to Denver. When her mother died in 2003, Lee and her brother, Jim Satterfield, inherited the business, and she has been running it ever since.
Until about 10 years ago, public and private infrastructure projects, like road, highway and transit expansion in Denver, were H.C. Peck's bread and butter. The company worked on hundreds of projects across the country, helping agencies acquire real estate and offering relocation services.
"Recently, maybe in the past decade or so, we've expanded. Of course, it's always helpful to diversify, and we've expanded into the area of affordable housing," Lee said.
When developers purchase public housing properties for revitalization, the people living there must be temporarily moved out while work is done on their units and moved back in when it's complete. That's where H.C. Peck comes in — to ensure the least disruptive transition possible for often vulnerable residents.
Naturally, with growth and larger projects, comes more work. Unlike many in the right-of-way industry that hire independent contractors, H.C. Peck has its own employees.
"We're lean and mean," Lee said. "We do the work with the people that we have. When we're busy we're hitting our folks pretty hard, and when we're not busy we carry them through."
Lee emphasized the importance of sticking together through thick and thin, citing her mother's philosophy: "You want a solid core and try to keep people employed regardless."
When the pandemic hit, adhering to that philosophy became challenging, but the team carried each other through. Employees shifted to remote working, although they did miss the informal project discussions.
"It was a huge impact on our work," Lee explained. "A lot of our work is face-to-face in negotiating for the acquisition of property and also assisting people that have to move."
Thanks to a resilient team, new infrastructure legislation and a PPP loan from FNBO, H.C. Peck is ready to go full steam ahead as projects are starting up again.
Lee's advice for someone looking to start their own business also circles back to her mother's advice and the importance of keeping a great team.
"Always surround yourself with people that are smarter than you and let them do what they do. Don't micromanage," she said. "I surround myself with people whom I give permission to tell me the truth as they see it, whether it's pleasant or unpleasant."
She doesn't want people to tell her what they think she wants to hear but rather what will help her and the business improve. Giving people permission to provide honest input helps her stay grounded and make decisions.
FNBO has been supporting Lee and H.C. Peck for about 15 years. After she took over the business, she wasn't getting the personalized banking attention that had made her mother so successful. This led her to FNBO.
"It's been a long, lovely and wonderful relationship, and we're still very happy with the service," Lee said.
Interested in experiencing FNBO's dedicated service and personalized approach for yourself? Learn more.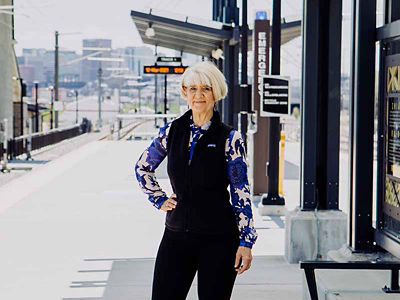 The articles in this blog are for informational purposes only and not intended to provide specific advice or recommendations. When making decisions about your financial situation, consult a financial professional for advice. Articles are not regularly updated, and information may become outdated.