3, 7 OR 17-Month
5.50% APY*
3, 7 or 17-Month CD 5.50% APY*
Deposit as little as $500 today and earn more tomorrow.
Account Summary
Minimum deposit of $500
Interest compounded daily
Automatic CD renewal1
Option to withdraw funds at maturity2
As the 'great big small bank,' our purpose is to improve the financial wellbeing of our customers and ensure the success of all the communities we call home. We firmly believe that for a community to be strong, every individual must also have the resources and opportunities to succeed.
When an individual is financially well, they can afford the things they want and need. They can also save for the future, create generational wealth, and help support their local economies. Of equal importance, when an individual is financially well, they experience less financial stress, can focus on what matters most to them, and simply enjoy life more.
We're independent, family-owned, and focused on the long view instead of the next quarter. It's been our recipe for success for more than 165 years. Since our inception, our holding company - First National of Nebraska - has grown to nearly 5,000 employees with locations in eight states and $26 billion in assets. We use this success to invest millions back into our communities, focusing on key areas of need, such as Affordable Housing & Neighborhood Stability, Entrepreneurship & Small Business Development, Education & Workforce Development, and Environmental Sustainability.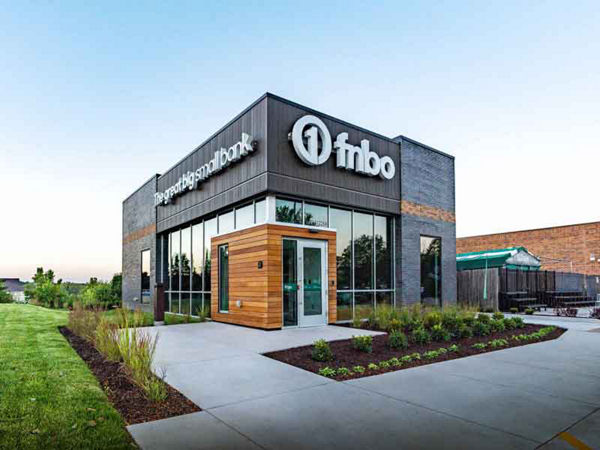 *Premier CD Annual Percentage Yield accurate as of 8/16/23. $500 minimum balance required to obtain advertised APY. FNBO Premier Checking Account required to obtain rate.
1CD accounts will automatically renew at maturity. You will have 10 calendar days after the maturity date to withdraw funds without penalty. This account will not renew if you withdraw the funds on the maturity date or if we receive written notice from you on or before the maturity date of your intention not to renew.
2You will be notified at maturity; a penalty may be assessed for early withdrawal. Fees could reduce earnings.